Every photographer worth their salt has been through their fair share of struggles and challenges. They have surmounted countless obstacles that stood in their way to reach where they are. They did not enter the big leagues through a smooth and placid road but theirs was a bumpy ride. Courtesy of this, they have a bag full of meaningful tips ready to be imparted. A blossoming photographer ought to heed their advice if he/she hopes to make strides in his career through his talent.
Let's dive in and listen to some of the most accomplished photographers in the field and what they have to say to the young, budding, and upcoming talents.
Ken Kaminesky
A veteran in the field and travel photographer, Ken believes the roots of a perfect shot lie in its focus. The sharpness of your images dictates the grip it will have on your viewer and so getting it right is crucial to good photography.He advises using a tripod as much and as frequently as possible. He quotes, "No matter how steady you are, you'll never be as steady as being on a sturdy tripod that allows the camera to be perfectly still when taking a photograph."He also directs the newcomers to avoid autofocus when they can. The technique Ken advocates is that he uses the camera's back LCD to enlarge the scene and then focuses roughly a third of the way into the scene. This way he manages to get maximum focus on his images and makes adjustments after that if necessary.  He believes the "Focus Peaking" tool that some of the newer cameras boast to be invaluable that helps him achieve the desired focus for his shots.
Daboo Ratnani
Ratnani is a renowned Indian fashion photographer who works with top-notch celebrities round the clock. He dispenses some precious advice to all the aspiring fashion photographers in his interview. Daboo urges them to be absolutely sure they want to be working in this genre as fashion photography demands you to interact with all kinds of people at your job. So if you are Mr. Grumpy or not a people's person, it's going to take extra efforts on your part to find that connection with your models. And if they are uncomfortable with your presence, it is going to reflect poorly in the images as well. He also is a firm advocate of consistency and states that the lack of it will never take you much further in your field.
Marysia Maciocha
The Polish talent behind My Travels Affairs blog, Marysia by her own admission is a stickler for details. She believes that rather than focusing on the "bigger picture", a photographer ought to smooth out all the smaller details in his shot. The big picture stuff has a way of taking care of itself but it's the little things in your shot that make it stand out and distinguish you from others. Loads of people click pictures from their smartphones each day but the difference that lies between a professional and them is his attention to detail. So, you must watch out for that.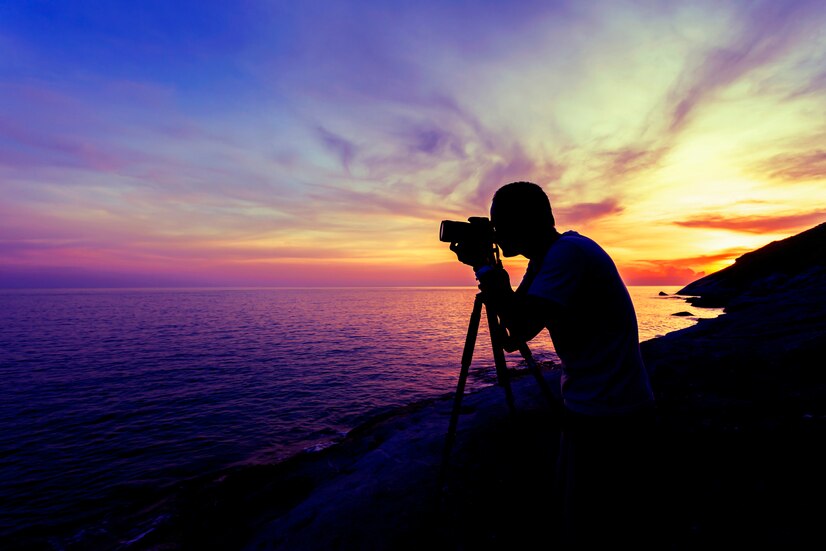 Kristen McNicholas
The associate photo editor for National Geographic Your Shot, Kristen's golden rule is, "Know your camera!" She states, "Doesn't matter if you're a mobile photography expert or have state-of-the-art equipment. You must know all the bells and whistles and basically, be able to adjust your settings with your eyes closed." The way to accomplish this, she claims, is by way of more and more practice. The more you practice, the more you will know and learn all there is about your camera and all its tools. Another tip she's keen on is inspecting the edges of a shot before you press the shutter. This will help in eliminating all the unnecessary things that may not seem significant at the moment but later ruins a perfect shot. Make sure to balance your frame out with its background as well.
Matthew Karsten
A popular adventure travel blogger and photographer who is always on the go, Matthew lives by the slogan, "Chase the light!" If this requires you to reach the location of your shot at a befitting time, do not hesitate lest you should miss the "golden hour". He urges budding photographers to visit the same spots multiple times in hopes of catching another vibe altogether that you may have missed during your last visit. Since the forces of nature are beyond your consciousness and you can't always ensure good natural lighting, checking the weather beforehand may prove beneficial.
Kymri Wilt
Kymri is a writer and travel photographer based in CA. Her tip to all the young and fresh photographers is to develop your own vision. She quotes, "Shoot from a perspective that makes your viewer feel like they are right there with you." You need a unique set of lenses that let you see the world through eyes that no one has before. This is crucial for a photographer if he hopes to deliver soul-capturing work. You can not walk the path everyone has stamped on before and wish to create one-of-a-kind art. For that, you have to stumble on lanes few have come across and experience the storms that few dare to weather. An up-and-coming photographer will do well to pay heed to the advice of their seniors. You will jump a rung or two on your ladder of success if you not only learn from your own mistakes but also from others' mistakes and especially from people who are already standing on the summit. It will take courage, perseverance, and dedication to gain recognition and emerge at the top but with the right guidance, you can make it without a shadow of a doubt.